Aaahhh, behold…all the prettiness.
Free People Watercolor Tube Dress:  Be still my freakin' heart. This neeeeds to be my summer coverup. K? K.
Flip HD Camera:  How cute is this? These fairly inexpensive HD video cameras can be customized and come with software to edit your movies! With all the fun things I hope to be doing soon (fingers crossed), documentation will definitely be needed!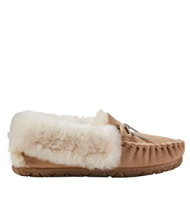 LLBean "Wicked Good" slippers: I mean, really? These represent all that is good and right within the world.

Scottish Hunter boots: I've lived in New England for 21 years and I don't own rain boots. This is a problem that needs to be solved. The traditional Scottish Hunter boots are right up my alley, especially in this yummy kelly green color! Layer them with some extra comfy socks and I reckon they'd be spot on in the snow, too!
Katie Daisy Joy Print: I already have a lovely print from Katie Daisy, which you can see on my house tour, but they're just so joyful and bright, I'd love to have another!

Grapevine Felt Wreath: Every home needs some handmade touches. This wreath is so adorable and would look perfect on my apartment door!
Vegan Clutch in Chocolate: I love clutches, but I always end up holding them with my arm pit throughout the night. Anyone else? Just me? Yeah, well, this solves it. Brilliant.
Stackable Heart Ring: I'm really not a jewelry person. I adore beautiful, organically shaped jewelry like this though. Two or three of these beauties stacked on one of my fingers could totally make me a jewelry person.
Bella Headband: Cutting 9 inches of hair off was one of the most liberating things I've ever done. I'm so happy I did it and adore the way it looks, but I do find myself thinking I look a bit "masculine" some times. This sweet little headband would remedy that in a hot minute, y'all!
Boat of Life Print : I love the message of this print. I try to live as simply as I can, but when I get caught up in the material things, this is a good reminder… (maybe I should display this at the top of my ever growing wishlist… yikes)